About
Prudence Schools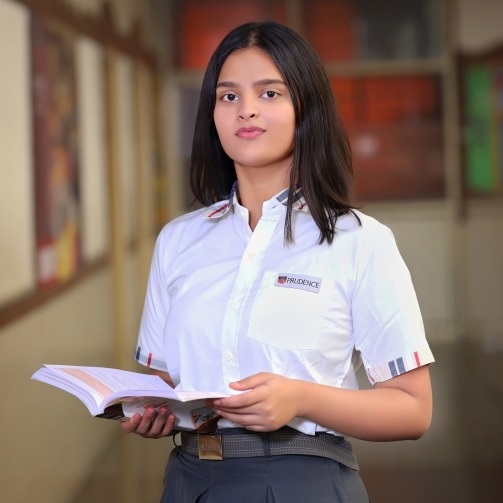 Your search for the No. 1 school in Delhi ends here. Prudence School Dwarka 16B is not just a school; it's a place where dreams take shape, where futures are built, and where every student is encouraged to reach for the stars. Her traditional and modern values are respected and encouraged to coexist and thus children evolve to become global citizens.
Prudence Group of Schools are English medium, co-educational Schools affiliated to Central Board of School Education (CBSE). It has within a very short period of time established as one of the most prestigious upcoming schools in Delhi and NCR, pioneering a new paradigm of excellence in school education. As the top best school in Delhi, Prudence follows a learner-centred educational system aimed at providing developmentally appropriate programmes to encourage not just learning but also the love of learning. The entire establishment works with the sole objective of providing wholesome education to every child by incorporating the best possible physical, intellectual, moral, spiritual and cultural learning. As one of the top schools in Delhi, our main focus is to provide provides an environment that is safe, clean, healthy and child oriented. Here with the help of our dynamic curriculum, opportunities are created and abilities developed so that the children who come to our fold are truly educated and enriched and empowered to innovate and create.
Prudence Schools have consistently found representation as the No. 1 School in Delhi for its infrastructure, academic reputation, and parent involvement. Our schools are nurturing places where everyone - teachers, students, management and also the parents feel equally responsible to grow together as a team and attain greater heights. We are glad as the best school in New Delhi because each of our team members feel supported, cared for and respected working with us. Teachers at the best school in Delhi are all very creative persons, needing the freedom and opportunity to discover their own hidden depths, which flower and blossom, given a positive climate. As one of the top schools in Delh, here we try and create an environment that nurtures the creativity and growth of not just our students but our teachers too. We believe a coordinated effort is needed among the students, teachers and the parents to ensure we get all positive outcomes. Also, we understand the importance of educational and infrastructural facilities and how it influences a student's overall performance in academics and co-curricular activities. That is why as the No. 1 School in Delhi, we strive hard to provide our students with all the amenities that encourage them to give their best in studies.
The students studying in our schools, live and experience the best days of their lives because here we make their schooling days the happiest and the most memorable. Our students consider the happy learning hours the most cherished, the most precious moments of their lives which makes us consider this as a certification to be one of the best schools in our region and the No. 1 School in Delhi.
Being the best school in Delhi, we focus on the holistic development of inquisitive minds. Students are continually encouraged to develop concern and respect for the environment, appreciate diverse community, different convictions. Traditional and modern values are respected and encouraged to coexist and thus they evolve to become global citizens.
The vibrant walls, the laughter and sounds in the corridors, the sparkling eyes of the children, the confident deliverance of their performances on various platforms, manoeuvring of the technological equipment and they adapting so beautifully and effectively to the online virtual mode as and when needed, bear testimony to the positive school climate that we have for our students. Other areas where Prudence Schools have been cited as best school in New Delhi are cocurricular activities and leadership and management. Learners are motivated to think, practice, evolve and develop futuristic skills and metamorphose into holistically beautiful human beings. The unique approach to learning and development sets us apart and makes us known as the top best school in Delhi.
Delhi, being the National Capital Territory, people from all parts of the country flock in here, with high expectations looking for a good quality education system. Prudence Schools in Delhi have been centres where the search for the best school in Delhi comes to rest. Every member associated with us hails Prudence School as one of the top best schools in Delhi.
There may be various reasons why School resides at the top position under the list of top schools in Delhi. Well, for us to be in the hearts of our students and parents is enough reason to be at the TOP!