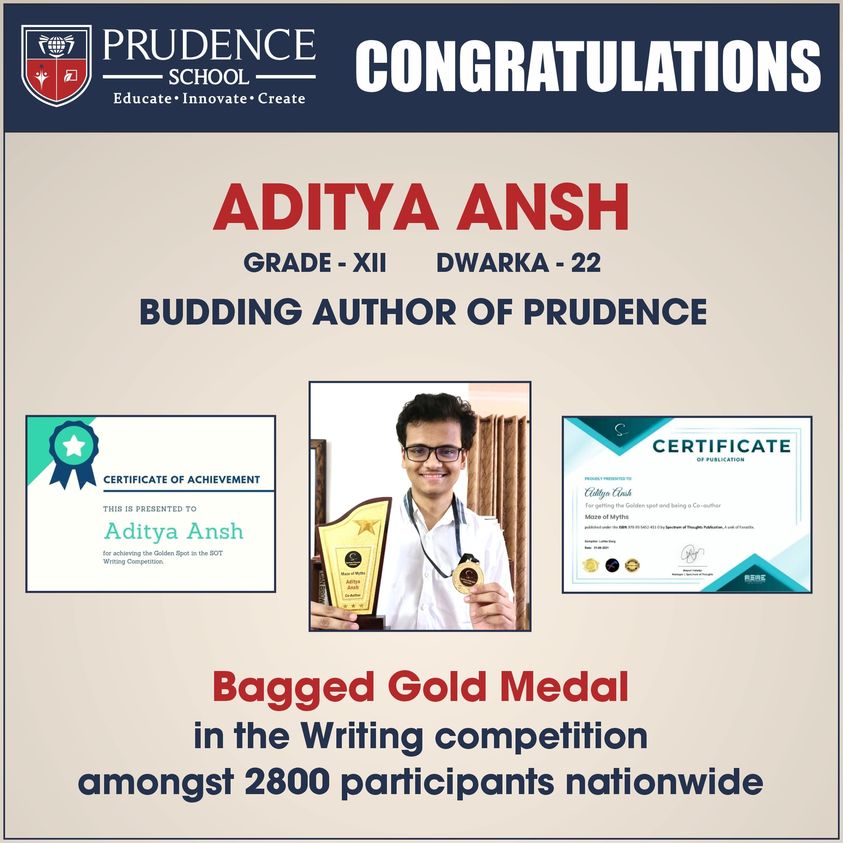 19-Oct-2021
Prudence School congratulates ADITYA ANSH of Grade XII for bagging the GOLD medal in writing competi......
Read More
---
13-Oct-2021
Prudence School congratulates Leesha Aggarwal of grade V for winning Bronze medal at Delhi Sta......
Read More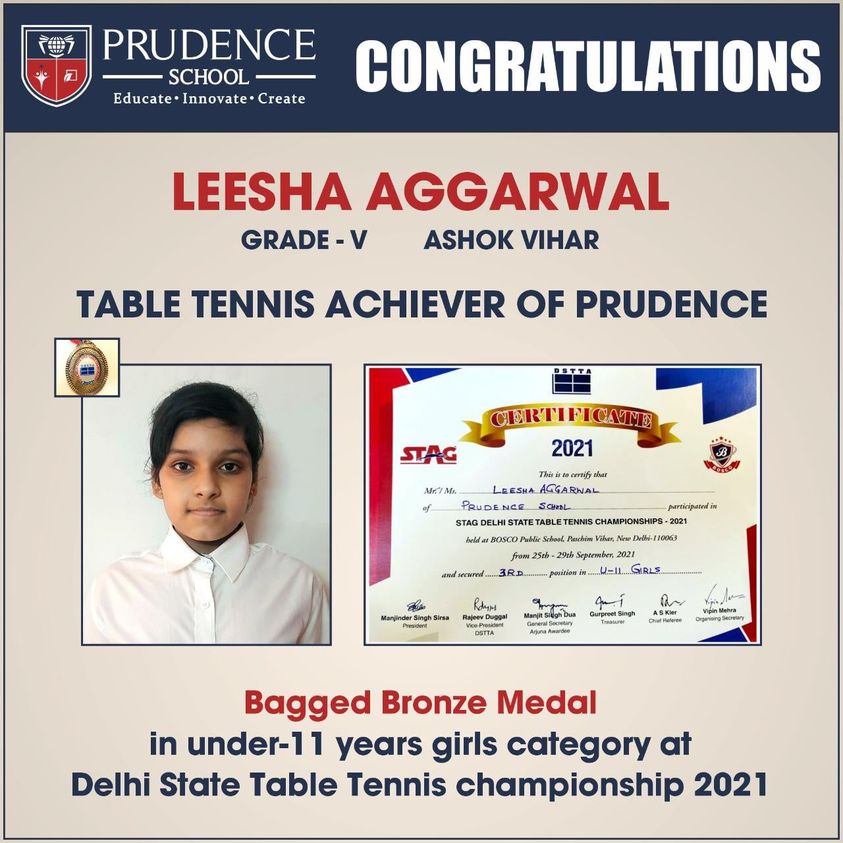 ---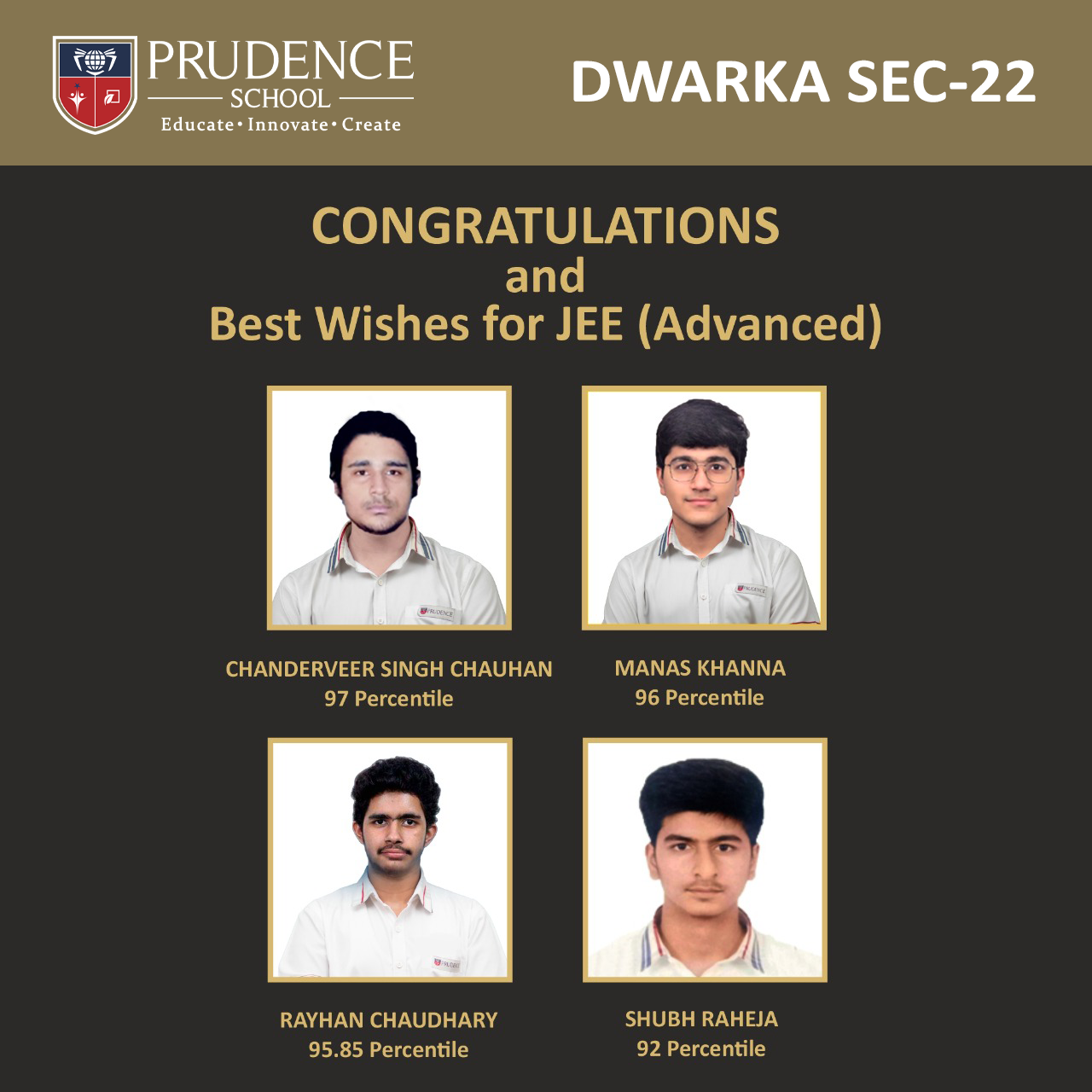 19-Sep-2021
Students of Prudence School, Dwarka Sec 22 shine in JEE Mains. Congratulations and Best wishes for J......
Read More
---
15-Aug-2021
The will to win, the desire to succeed, and the urge to reach your full potential are the keys that ......
Read More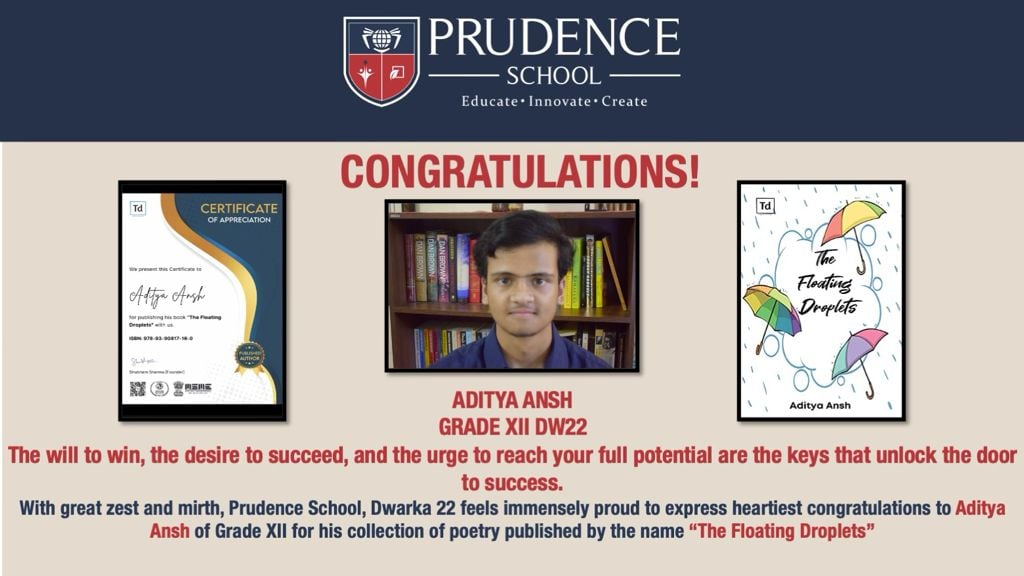 ---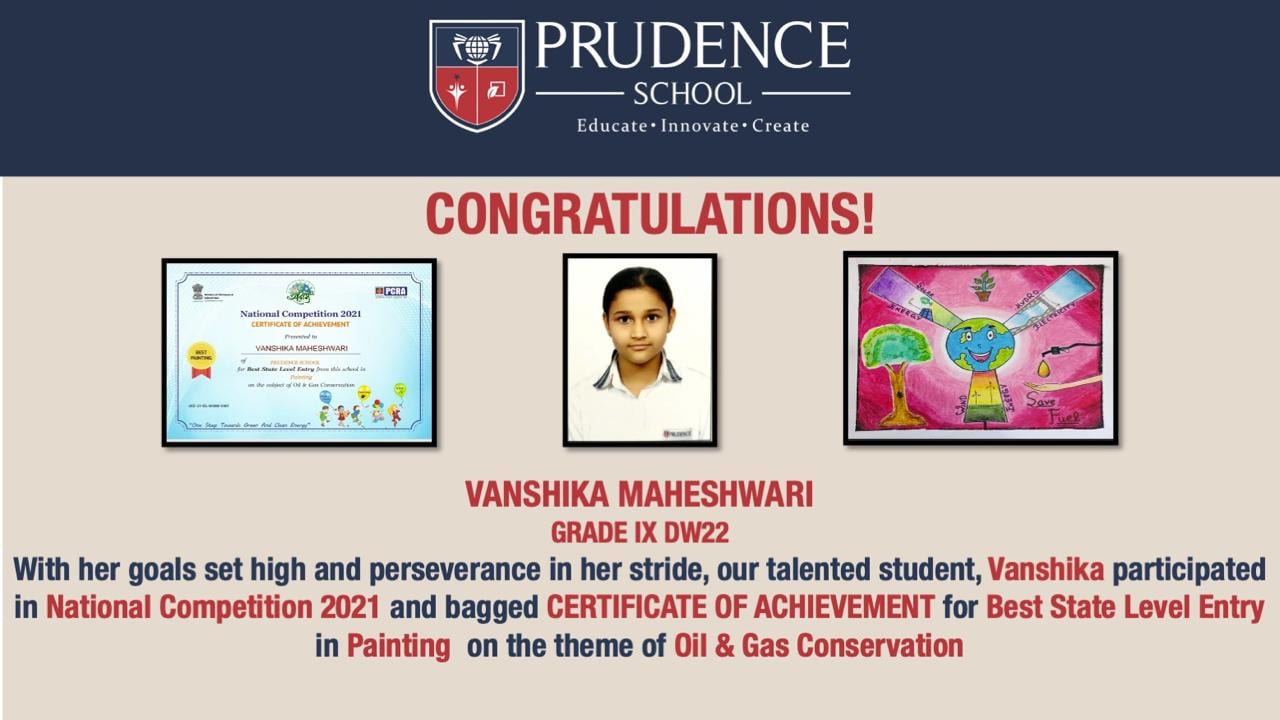 13-Aug-2021
Our vivacious Vanshika of grade IX participated in the painting competition which was held by PCRA (......
Read More
---
07-Aug-2021
Our star performers in CBSE grade 12 results. Prudence Dwarka Sec 22......
Read More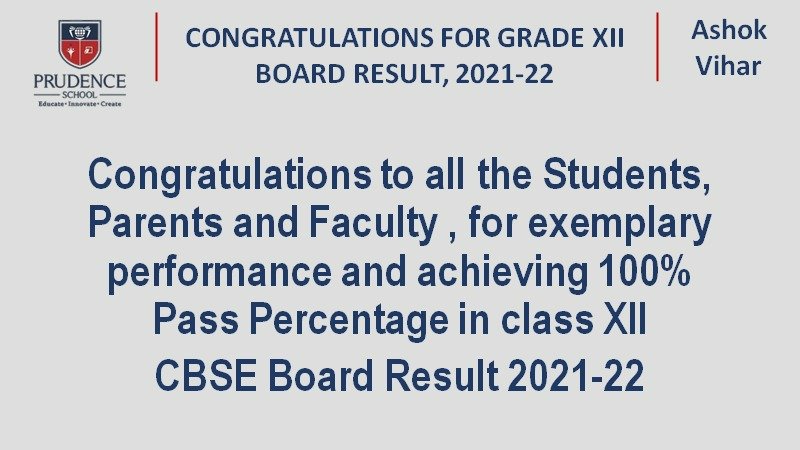 ---