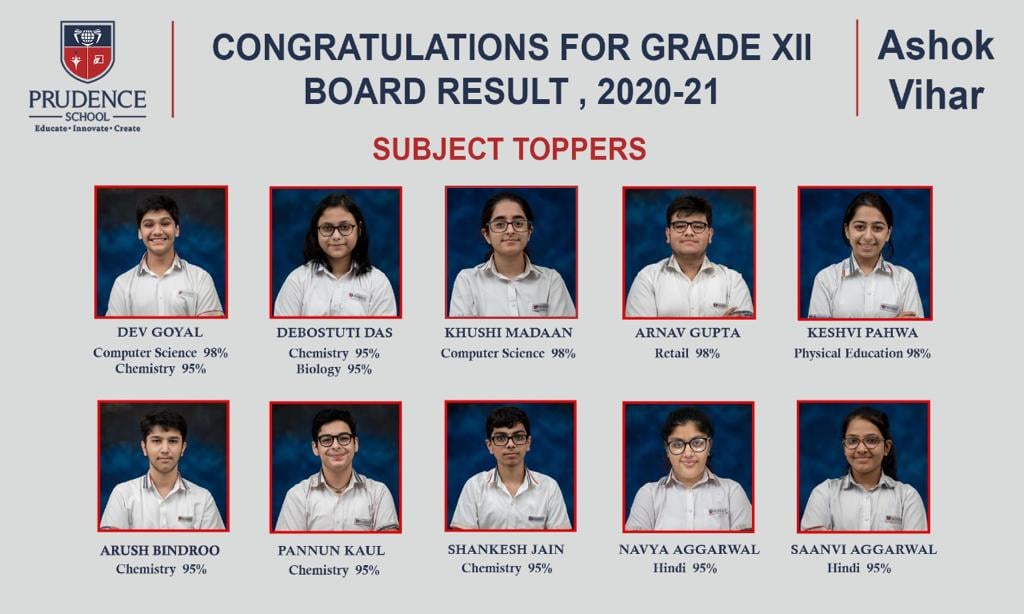 07-Aug-2021
Our star performers in CBSE grade 12 results. Ashok......
Read More
---
11-Jun-2021
Congratulations to our achievers of Mukhyamantri Vigyan Pratibha Pariksha 2020-21 (Formerly known as......
Read More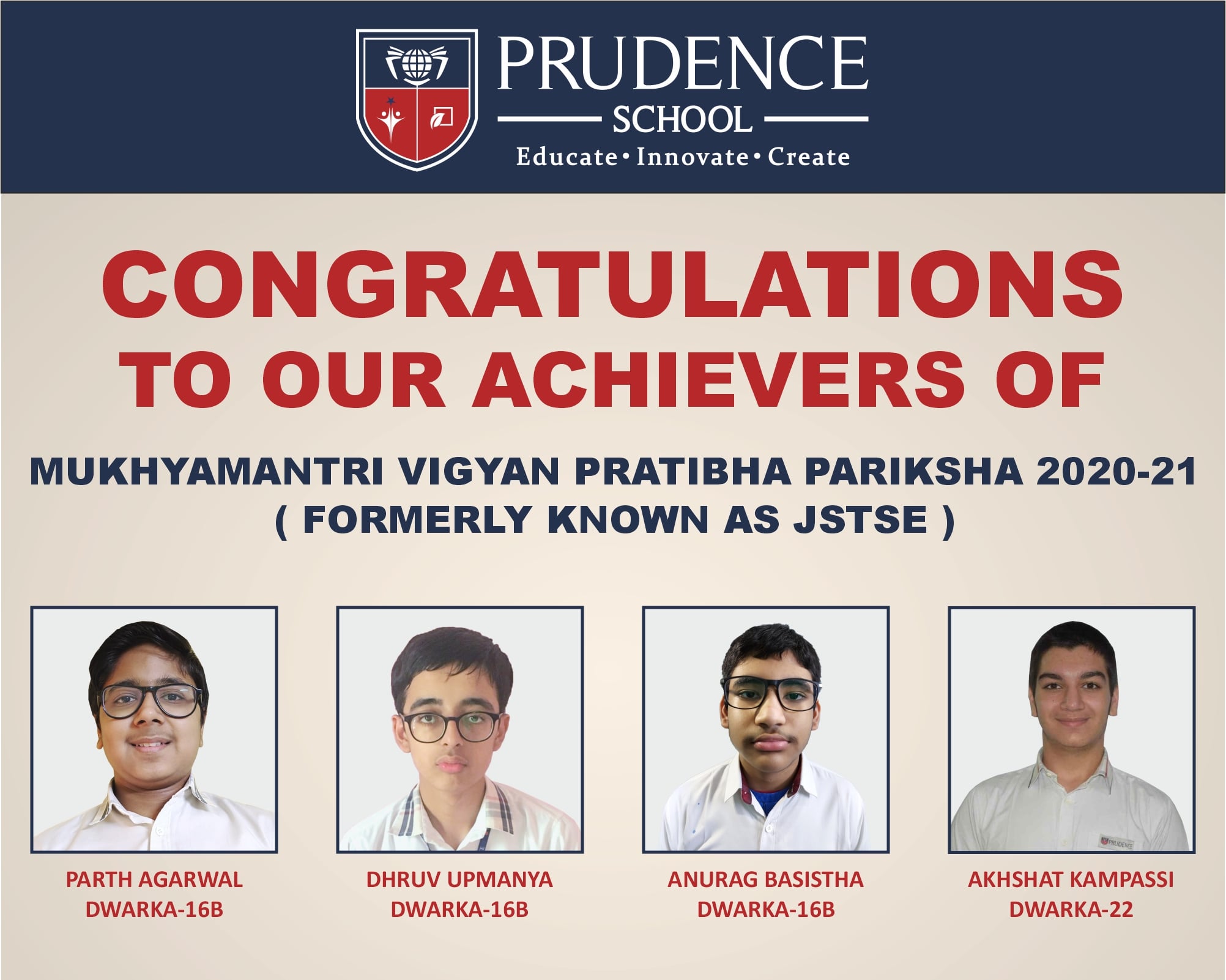 ---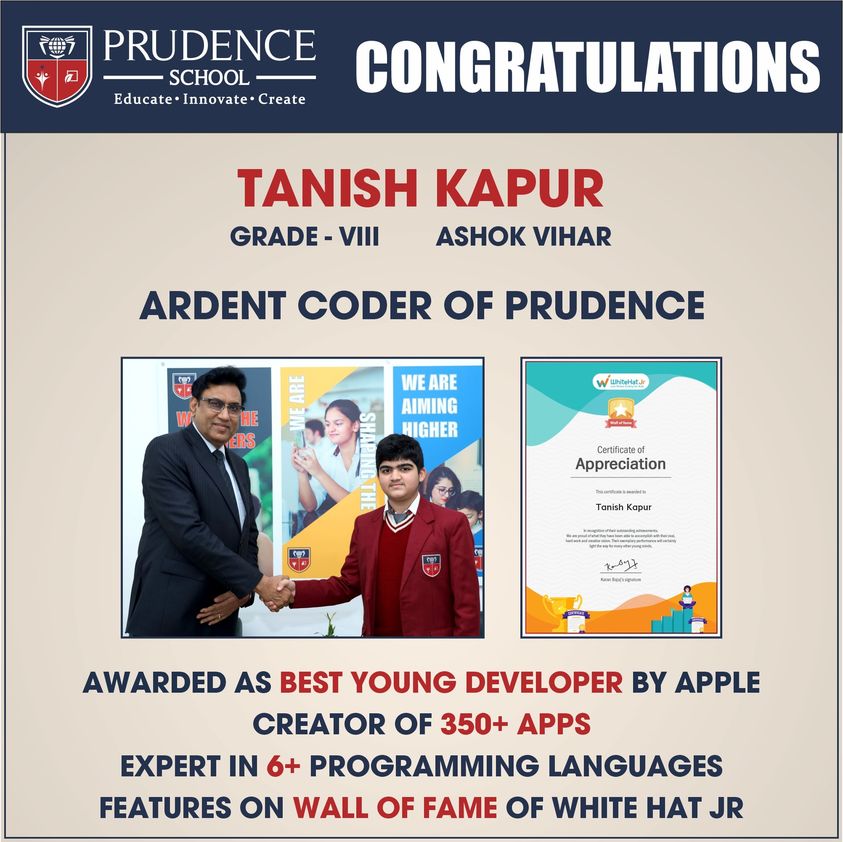 10-Apr-2021
Ardent coder of Prudence Awarded as Best Young Developer by Apple Creator of 350+ Apps and expe......
Read More
---
01-Mar-2021
Ishaan Jain brings Laurels to Prudence School, Ashok Vihar"Work hard in silence. Let success be your......
Read More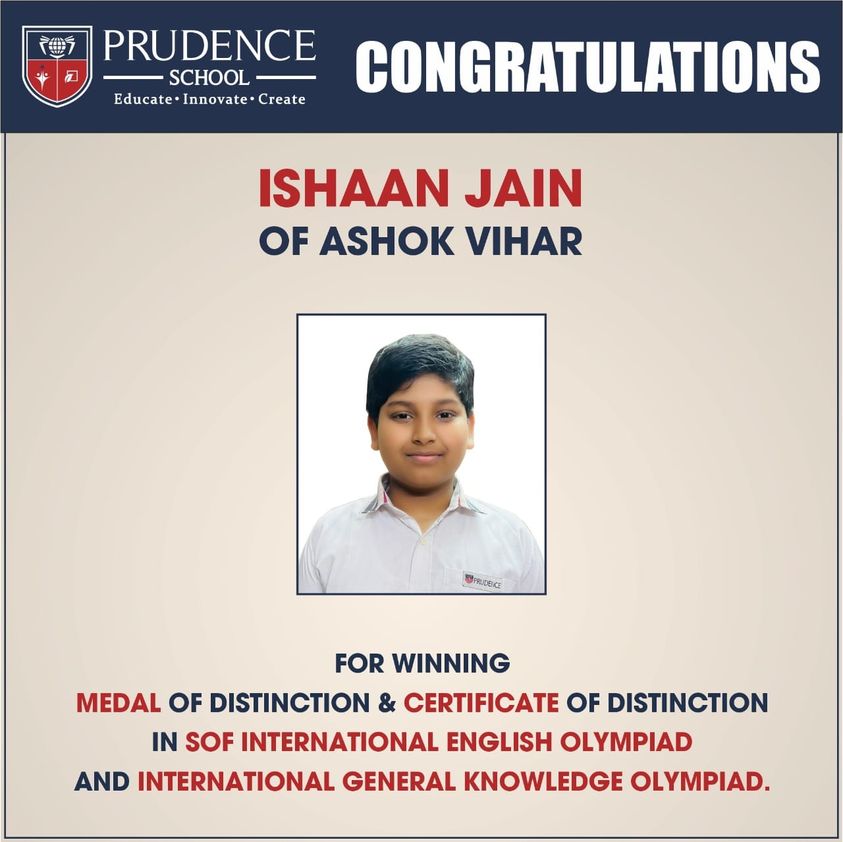 ---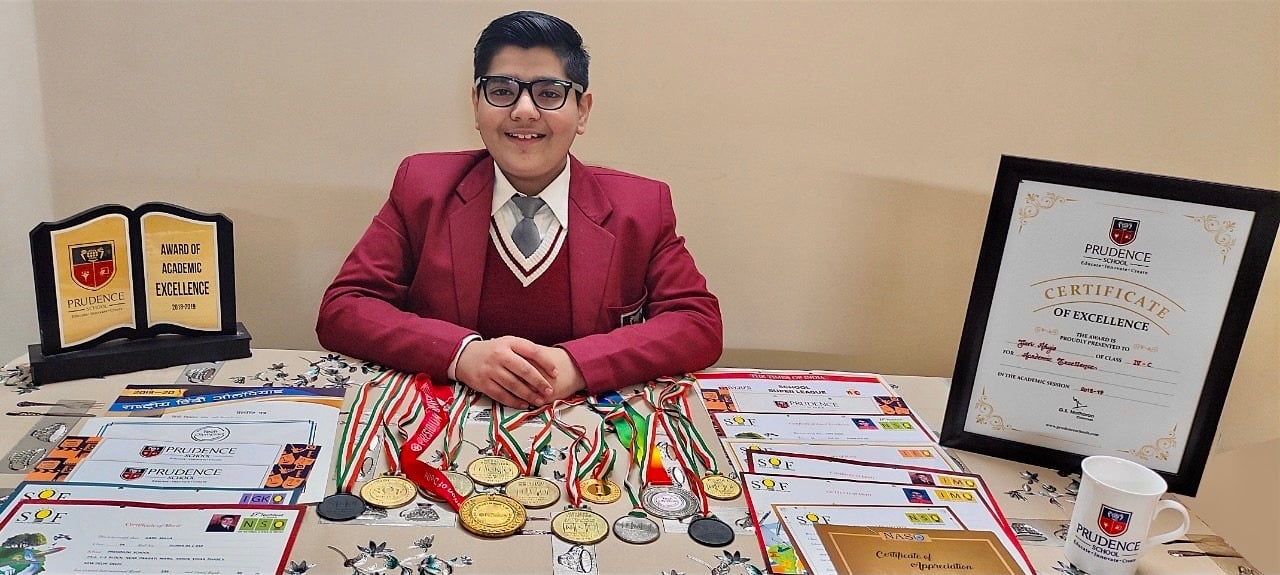 25-Feb-2021
Achievement Galore!!A school is not just a building made up of cement and bricks but actually a plac......
Read More
---
16-Feb-2021
Tech-wizard of Prudence Tanish Kapur of Prudence Ashok Vihar awarded as Best Young Developer of......
Read More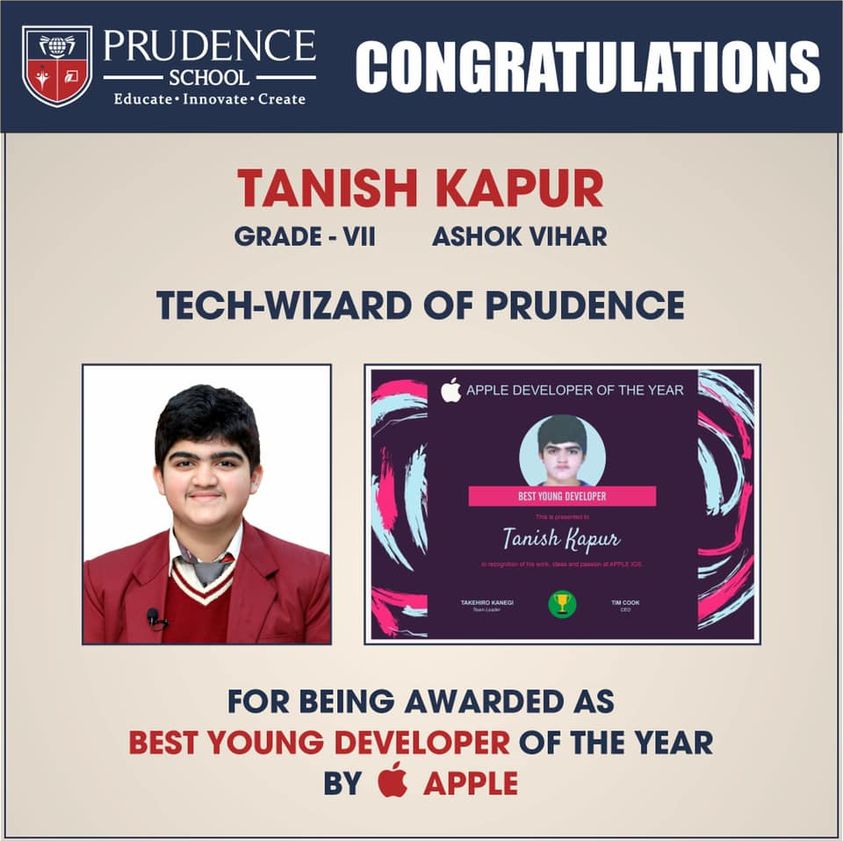 ---